OUR LATEST NEWS
MMC will take place in person January 27-29th. Our team has been working with the Amway and DeVos Place for many months, successfully held a full-size conference in person there in December, and the Executive Board has put forth a mask requirement in all session rooms, performances, and exhibit hall at MMC.
Read more about mitigation efforts
We are confident in our ability to host our constituents at the MMC in person!
17th Annual
Michigan Music Conference
The Michigan Music Conference features school ensemble concerts, performances from Honors Choirs, All-State Bands, and Orchestras; sessions for in-service and pre-service teachers; professional development clinics; hands-on technology workshops; and association membership and business meetings. The 2020 attendance included approximately 9,000 teachers, administrators, students, speakers, and guests.
The purpose of the Michigan Music Conference is to provide relevant professional development and
vibrant musical experiences that support music education for educators and their students.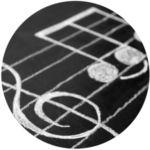 Your Key to All Performance Information!
Attendees will receive special rates from the hotels listed below.
VISIT OUR EXHIBIT HALL!
With over 150 exhibit booths, the MMC Exhibit Hall is not to be missed.
Take advantage of the opportunity to visit our many knowledgeable exhibitors!
They may even have a giveaway or two for you!
THIS EVENT IS PRODUCED BY A PARTNERSHIP OF
Thursday 7:00AM - 08:00PM
Friday 7:00AM - 06:00PM
Saturday7:00AM - 05:00PM
MICHIGAN MUSIC CONFERENCE
January 27-29, 2022
Amway Grand Plaza Hotel | DeVos Place
Grand Rapids, MI