2020 MMC Headliners


MASTA - Michigan Chapter of the American String Teachers Association


Rebecca MacLeod

Dr. Rebecca MacLeod is Professor of Music Education at the University of North Carolina Greensboro, where she directs the string education program and conducts the UNCG Sinfonia. She is the author of Teaching Strings in Today's Classroom and is published in Journal of Research in Music Education, International Journal of Music Education, Bulletin for the Council of Research in Music Education, Update: Applications of Research in Music Education, Journal of Music Teacher Education, String Research Journal, Psychology of Music, The Strad, American String Teachers Journal, and various state music education journals. She has served on the editorial boards of the Journal of Research in Music Education, the String Research Journal, and as guest reviewer for the International Journal of Research in Music Education. She is the recipient of the UNCG School of Music, Theatre and Dance Outstanding Teaching Award, the American String Teacher Association National Researcher Award, and the UNCG Junior Research Excellence Award.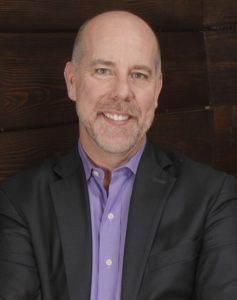 MMEA - Michigan Music Education Association


John Feierabend

John Feierabend is considered one of the leading authorities on music and movement development. He is Professor Emeritus and former Director of Music Education at the University of Hartford's The Hartt School and is a past President of the Organization of American Kodály Educators as well as a NAfME Lowell Mason Fellow. Dr. Feierabend continues to be committed to collecting, preserving and teaching the diverse folk music of our country and using that folk music as a bridge to help children understand and enjoy classical music. Dr. Feierabend's research has resulted in two music curricula; First Steps in Music, a music and movement program for infants through early elementary aged children and Conversational Solfege, a music literacy method for use in general music classes. Dr. Feierabend's teaching has provided thousands of teachers and their students with the skills necessary to build community through music by evoking enthusiastic participation of all people. To that end his approach strives for all people to become tuneful, beautiful and artful through research based and developmentally appropriate pedagogies that use quality literature. For more information go to: www.feierabendmusic.org and www.giamusic.com/feierabend.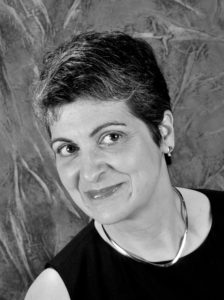 Lillie Feierabend
Lillie is known for her work with young children and instilling a love of music within them. She has been an early childhood and general music educator for over thirty years and a conductor for the Connecticut Children's Chorus for seventeen. She has twice been honored with her district's Teacher of the Year Award and in 2008 also received the Outstanding Elementary Music Educator Award from the Connecticut Music Educators Association. She is a frequent clinician at local, state and national conferences, presenting on music and movement development. She conducts regional honors choirs and teaches weeklong workshops around the country. She is Past President of KESNE and a member of NAfME, OAKE, CMEA and ACDA, where she served as the National Children's Honor Choir Chair for the 2010 Conference.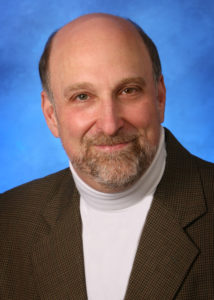 MSBOA - Michigan School Band and Orchestra Association


Peter Boonshaft

Called one of the most exciting and exhilarating voices in music education today, Peter Loel Boonshaft has been invited to speak or conduct in every state in the nation and around the world.  Honored by the National Association for Music Education and Music For All as the first recipient of the "George M. Parks Award for Leadership in Music Education," Dr. Boonshaft is Director of Education for Jupiter Band Instruments.  Dr. Boonshaft is the author of the critically acclaimed best-selling books Teaching Music with Passion, Teaching Music with Purpose, and Teaching Music with Promise, as well as his first book for teachers of other disciplines, Teaching with Passion, Purpose and Promise.  He is also co-author of Alfred Music Publishing's new beginning method book series, Sound Innovations for Band and Sound Innovations for Strings, as well as Sound Innovations: Ensemble Development for Intermediate Concert Band, Sound Innovations: Ensemble Development for Advanced Concert Band, and the recently released Sound Innovations: Ensemble Development for Young Concert Band.  Currently on the faculty of Hofstra University in Hempstead, New York, where he is Professor of Music and Director of Bands, he has received official proclamations from the Governors of five states and a Certificate of Appreciation from former President Ronald Reagan, as well as performing for former President and Mrs. George H. W. Bush, former President Bill Clinton, and for Margaret Thatcher, former Prime Minister of the United Kingdom.  He has been awarded membership in Pi Kappa Lambda and Alpha Chi, as well as twice receiving the University of Hartford Regent's Award and that University's Outstanding Music Educator Award.  His honors also include being selected three times as a National Endowment for the Arts "Artist in Residence," three times awarded Honorary Life Membership in the Tri-M Music Honor Society, and being selected for the Center for Scholarly Research and Academic Excellence at Hofstra University.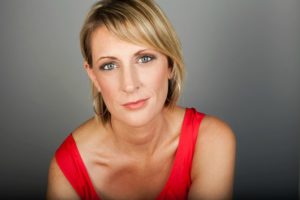 MSVMA - Michigan School Vocal Music Association


Erin Colwitz

Erin Colwitz, Music Director of the Marquette Choral Society, has been the Director of Choral Activities at Northern Michigan University in Marquette, Michigan since August 2015, where she conducts the Arts Chorale and the University Choir. Under her leadership, NMU choirs have toured Finland, Austria, and Poland, as well as various venues in the United States.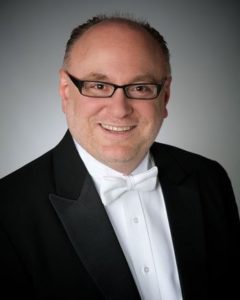 Mike Mitchell
Dr. Michael A. Mitchell is Professor of Music at Oakland University in Rochester, Michigan, where he serves as Director of Choral Activities while conducting the Oakland Chorale, the University Chorus, and the Symphony Chorus.  In addition, he supervises the graduate program in choral conducting and teaches choral literature and conducting, as well as a popular summer course on the history of Rock music. Since 2005, Dr. Mitchell has served as Resident Guest Conductor of the Academic Choir Ivan Goran Kovacic in Zagreb, Croatia.  He has lectured at Zagreb University and was the first American to lecture at the Slovak University of Music and Art in Bratislava, Slovakia.
Because of his reputation as a dynamic, energetic conductor and teacher, Dr. Mitchell has conducted honor choirs and led choral festivals across the country and has been invited to perform nearly 200 guest clinics with individual choirs over the course of his career. As a composer, Dr. Mitchell's music has been performed throughout the United States, including at several conferences of the American Choral Directors Association. Before coming to Michigan, he taught at the University of Missouri-Kansas City and was a choral director and music supervisor in the public schools in Texas.
Dr. Mitchell is a member of the American Choral Directors Association and currently serves that organization as President-Elect for Michigan.  He is also a member of the American Music Center, the College Music Society, the Michigan School Vocal Music Association, and Phi Mu Alpha Sinfonia.
John Reed
Jonathan Reed is Associate Professor of Music and Associate Director of Choral Activities at Michigan State University School of Music where he conducts the State Singers, the Men's Glee Club and teaches courses in conducting at both the undergraduate and graduate level.  In 1999, the Associated Students of Michigan State University (ASMSU) presented him with the Outstanding Faculty Award.  He is a contributing author to GIA's The School Choral Program, and is series advisor for Boosey and Hawkes choral series entitled In Low Voice.
Dr. Reed enjoys an active career as a clinician/conductor, conducting festivals and all-state choruses throughout the United States.  He has conducted all state choruses throughout the United States, as well as honor choirs for the Northwest, Western, and Southern Divisions of The American Choral Directors Association.  His choirs have performed at divisional and national conferences of ACDA.  He has presented interest sessions at two national conferences of ACDA (1999, 2005) and at numerous state ACDA conferences.   He has also served ACDA as a state newsletter editor, a state president, and divisional and national chair of the Repertoire and Standards committee on Male Chorus.
Message from Cory Mays, MMC Executive Board Vice Chair

Thank You for Attending!
Another successful conference is in the books! A great thank you to our attendees, sponsors, exhibitors, and performers for your contribution to our great event and music education.
Session handouts are available online in our session listings.
See you in 2020 as we celebrate our 15th Anniversary!
2020 Exhibitor Reservations
Interested in hosting a booth in our exhibit hall for 2020? Online reservations for exhibits, sponsorships, and advertising are now available!

2020 Michigan Music Conference
January 16 - 18, 2020
15th Anniversary Celebration
Session Proposal Application Opens
January, 2019
Session Proposal Application Closed
April 12, 2019
Session Acceptance Emailed to Presenters
June 20, 2019
Online Registration Opens
September, 2019
Early Bird Registration Deadline
December, 2019
2021 Michigan Music Conference
January 28 - 30, 2021